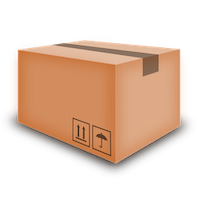 Express Package shipping to Paraguay
Mertlan Ind.
Posted by: Barry Paulson
I have a package that I have just completed preparing to ship, and I need information about express package shipping to Paraguay. A few answers that I need include the following questions. When will you be able to provide a pickup at our warehouse at Philadelphia, Pennsylvania, in the United States? How soon will you deliver this package to our customer in Paraguay? What are your shipping charges for an express package deliver between the United States and Paraguay? Do you have a guaranteed delivery service? If so, how much extra does that cost? If the package is damaged during shipping, do you make pay for the value of the shipment? Are there any special considerations about customs that we should prepare the shipment? This would include specific documentation. I apologize. I have several questions and I must rely upon your expertise to solve my shipping need. So please send information about your company's shipping services and also include your contact information. Thanks.
Related Container Shipping to Paraguay messages: